22nd Annual PNSO Nursing Excellence Awards!
Congratulations to our 22nd Annual Nursing Excellence Awards recipients!
The awards ceremony was an incredible celebration and acknowledgement of the immense impact, leadership and professionalism that make up UVA Nurses!
Beginning Practitioner of the Year | Rachel E Law, Surgical Trauma ICU, RN Clinician 1
Excellence in Advanced Practice Nursing | Susan Hammond, Anesthesia, CRNA
Excellence in Knowledge Development and Expansion | Kelly Shifflett, Primary & Specialty Care Pantops, RN Clinician 2
Excellence in Relationship-Based Caring | Danielle N Tyler, PACU, RN Clinician 3
Exemplary Clinical Practice | Alicia B Shifflett, Mother/Baby, RN Clinician 3
Nurse of Distinction | Sara A Neilon, 3 Central, RN Clinician 3
Preceptor of the Year | Wesley Gass, Electrophysiology, RN Clinician 2
Transformational Leader | Alicia R White, Outpatient Surgery Center, RN Clinician 3
OUR NOMINEES
Over 80 UVA Nurses were nominated for an award this year. Be sure to find your colleagues and help us recognize these deserving nominees throughout the week! You can download and print a list of all our nominees here.
The 2022 Awards was held virtually for all to join! If you missed it you can view the entire presentation event by clicking here or the photo below: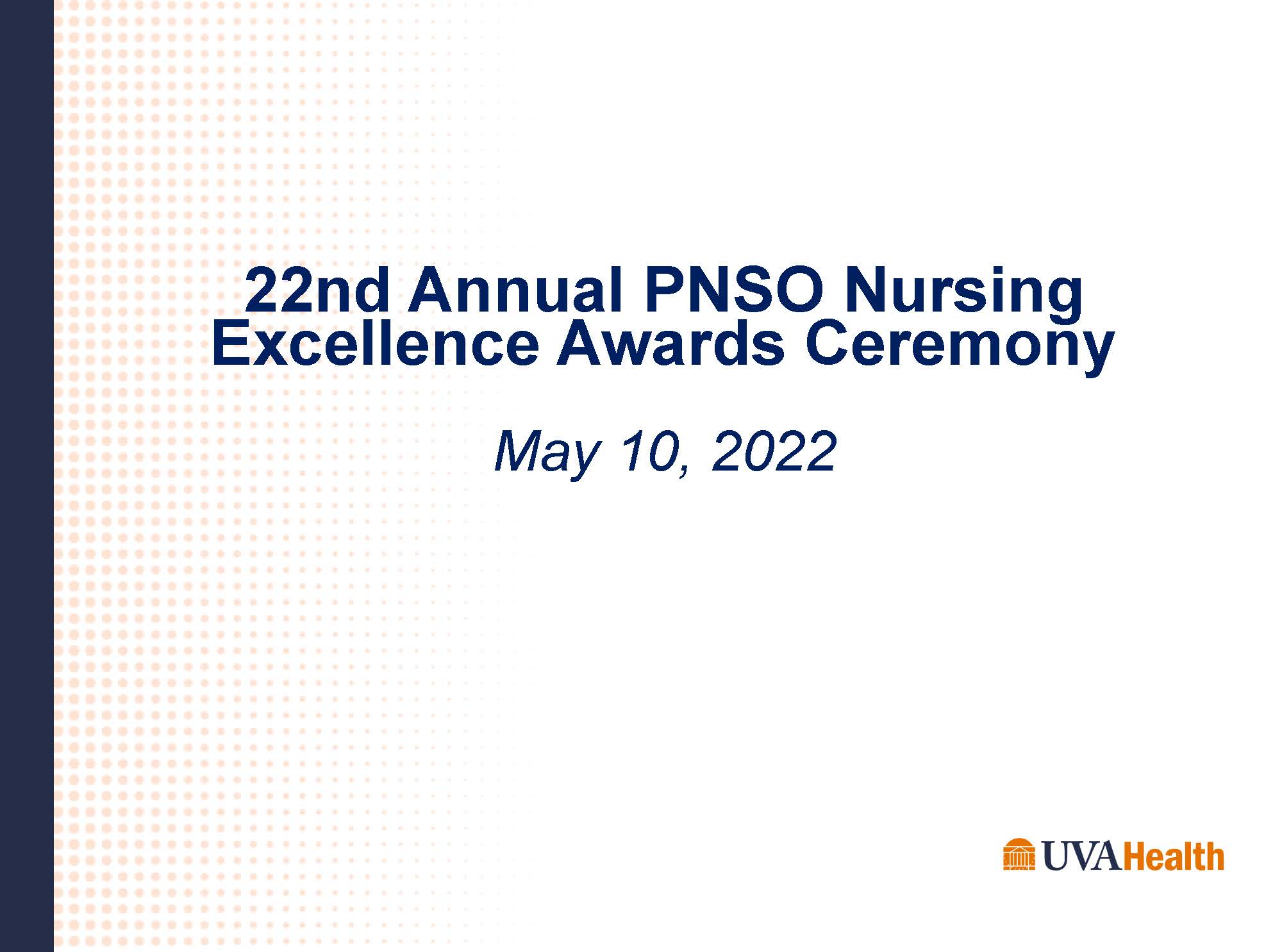 ​